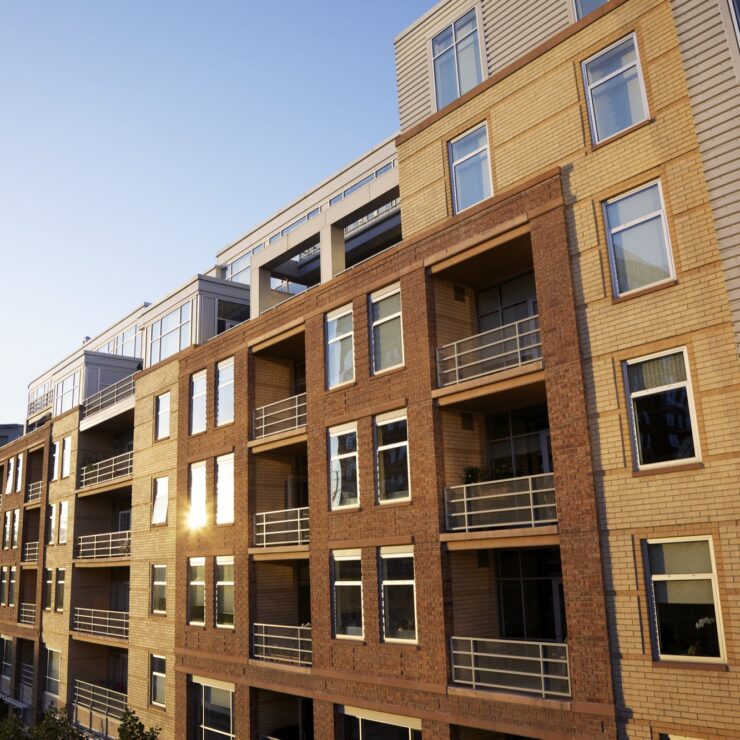 Capital Funding Group Continues to Grow – Financing More Than $1 Billion in Multifamily Deals Since its Multifamily Lending Platform Launch in Late 2021
CFG Closed Over $780 Million in Multifamily Deals in First Half of 2022
Capital Funding Group (CFG) today announced the record-setting closing of over $1 billion in multifamily financing for its clients since its Multifamily Lending Platform launch in October 2021. Over $780 million of this financing was closed in the first half of 2022. CFG executed more than 40 bridge loans across the nation, ranging from $20 million to $200 million, supporting client acquisitions, recapitalizations, adaptive reuse projects, sponsor buyouts and more.
"Last year, we saw tremendous opportunity to expand our entrepreneurial approach to lending and financing expertise to the multifamily industry, leading to the creation of CFG's Multifamily Lending Platform," said CFG Executive Managing Director of Business Development and Marketing Erik Howard. "Many of our healthcare operators also own real estate properties, so building on our 25+ years of healthcare industry lending to support our clients even further was a natural next step."
In late 2021, CFG expanded its efforts to focus on the multifamily sector, a natural extension of its already significant presence in the long-term care industry. CFG's multifamily division provides senior loan and mezzanine financing services to the national multifamily housing industry, supporting several HUD-insured multifamily loan programs.
CFG Managing Director, Multifamily, Elizabeth Buckalew added, "We're thrilled to share news of our success in the multifamily industry. With our team's no-limits attitude, we continue to creatively execute deals other lenders can't while providing an even more customized experience for our clients to help them reach their business goals."
Elizabeth Buckalew leads CFG's Multifamily Lending Platform. Buckalew, who was most recently with JP Morgan's corporate banking team in New York, and before that SunTrust, is based in CFG's New York City office.
About Capital Funding Group (www.capfundinc.com)
Capital Funding Group is a full-service provider of comprehensive financing solutions for the national healthcare industry, focusing on the long-term care, assisted living and hospital sectors, and multifamily industry. Headquartered in Baltimore, Maryland, CFG is known as a one-stop shop, with expertise in HUD loans, bridge lending, mezzanine financing, working capital loans and commercial banking services through the CFG family of companies.
About Capital Funding, LLC
Capital Funding, LLC, a subsidiary of CFG Bank, is the national leader in the FHA-insured mortgage industry, providing more than $6 billion in Section 232 mortgages nationwide. CFG Bank is an Equal Housing Lender. Member FDIC.