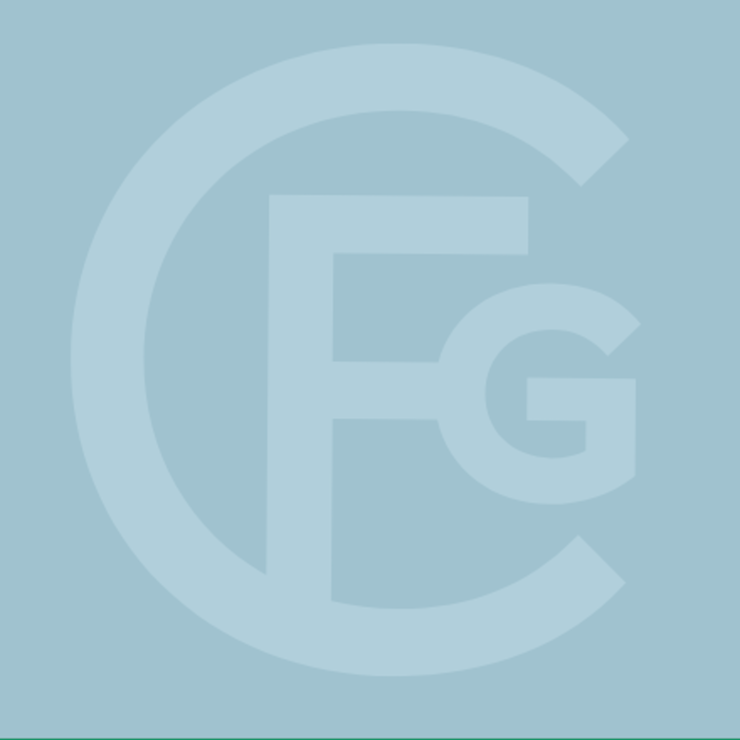 CFG Bank and Capital Funding Group Named 2023 #1 Best Place to Work by Baltimore Business Journal
Second Year in a Row the Companies Have Been Ranked No. 1
in Best Places to Work Awards
CFG Bank (CFGB) and Capital Funding Group (CFG) are proud to announce the companies have been named the no. 1 best place to work in the 2023 Baltimore Business Journal Best Places to Work awards, in the large company category. In 2022, CFGB and CFG were also awarded first place in the large company category; in 2021, the companies awarded second place in the large company category.
Baltimore Business Journal created the Best Places to Work awards to recognize workplaces that prove it isn't necessary to be working in the same place to cultivate incredible company culture. Winners were selected based on anonymous input from employee surveys. In the large company category, CFG Bank and CFG share the recognition alongside other leading businesses, including RCM&D (second place) and Gordon Feinblatt LLC (third place).
"We couldn't be more thrilled to be recognized by Baltimore Business Journal as one of Baltimore's best places to work for a third year in a row – and the second year coming in first place," said Jack Dwyer, Capital Funding Group and CFG Bank Sole Owner and Chairman of the Board. "Every day our team is encouraged to embrace their entrepreneurial spirit to creatively solve problems and empowered to learn new skills and launch new initiatives. There are no limits to what our team can achieve because we will do whatever it takes to support their goals. Our culture is unlike anyone else, and this honor is a testament to our commitment to ensuring team members feel that working at CFG is one of the best decisions they've ever made."
Not a traditional bank or lender, CFG is a safe and secure environment where employees are encouraged and feel excited to share their professional and personal goals – and the team committed to working with each employee to achieve them. Team members enjoy a superior benefits plan, including a generous 401(k) match, 100% employer-paid health, dental, and vision insurance; unique mental health and wellness support; continued education opportunities; presale ticket access to shows at CFG Bank Arena; and more. As CFG designs its new HQ in Baltimore Peninsula, the company is creating a truly unique space to foster the team's entrepreneurial spirit and growth. Later this year, CFG will expand its company-paid benefits to include childcare and dog daycare.
Learn more about the 2023 Best Places to Work Awards and see other finalists, here.
About CFG Bank (http://www.CFG.bank)
CFG Bank, headquartered in Baltimore, Maryland, is a full-service bank that provides premier commercial, personal, and online banking solutions to the Mid-Atlantic business community, national cannabis industry, and national healthcare and multifamily markets. Locally owned and operated, CFG Bank transforms the banking experience by delivering big bank capabilities and expertise, coupled with relationship-driven boutique bank service. Acquired and renamed in 2009, CFG Bank has branches in Lutherville and Baltimore City, and a commercial office in Annapolis. For more information, visit www.CFG.bank, and follow CFG Bank on LinkedIn, Facebook, Twitter, and Instagram.
About Capital Funding Group (www.capfundinc.com)
Capital Funding Group is a full-service provider of comprehensive financing solutions for the national healthcare industry, focusing on the long-term care, assisted living and hospital sectors, and multifamily industry. Headquartered in Baltimore, Maryland, CFG is known as a one-stop shop, with expertise in HUD loans, bridge lending, mezzanine financing, working capital loans and commercial banking services through the CFG family of companies.
About 2023 Baltimore Business Journal Best Places to Work
Best Places to Work is an innovative publication and awards program produced by the Baltimore Business Journal. The rankings were determined by surveys that went directly to employees who answered a series of questions. The survey was administered online by the employers and through a service provided by Quantum Workplace, our research partner. The rankings are numeric based on Quantum's scoring process. By ranking companies and sharing best practices we facilitate idea sharing and help other companies learn from the best.