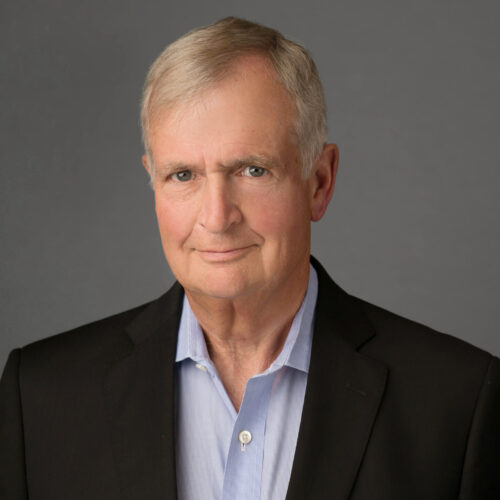 John "Jack" Dwyer
Owner and Chairman of the Board
Jack Dwyer founded Capital Funding Group in 1993. He has been involved in the financing of more than $7.6 billion in FHA-insured healthcare mortgages. Over the past 20 years, Dwyer has created a family of 11 companies that provide full-service, comprehensive financing solutions and banking solutions, historically focused on the national healthcare industry and Mid-Atlantic business community. Dwyer actively creates new products and investment platforms that are tangential to and leverage the entire CFG family of companies to support client growth opportunities.
Some of the companies under the CFG family include; Capital Senior Ventures, LLC, a company that acquires skilled nursing facilities in order to lease them back to operators; Capital Lending and Mortgage Group, LLC, a healthcare bridge lending company; Capital Hospital Finance Group, LLC, a merchant banking and advisory division focused on providing financing for acute care and specialty hospitals; and Capital Health Group, LLC, a self-advised real estate company that focuses on independent, assisted living and memory care facilities. Dwyer recently established CFG Seniors Housing, LLC, a company that provides financing services to the seniors housing industry; CFG Cannabis, LLC, a company that offers financing and depository solutions for the cannabis industry; CFG Multifamily, LLC, a company that offers financing solutions for the multifamily housing industry; and CFG Credit Partners, LLC, an off-balance sheet credit vehicle formed to significantly expand CFG's skilled nursing Bridge-to-HUD lending capabilities.
In 2009, Dwyer formed Capital Funding Bancorp, Inc. and acquired AmericasBank Corp. and its subsidiary, AmericasBank. AmericasBank underwent a name change in November 2009 and is now known as CFG Bank, which offers commercial and personal banking solutions. Subsidiaries of CFG Bank include Capital Finance, LLC, the only working capital/accounts receivable lender focused exclusively on skilled nursing and hospitals as well as Capital Funding, LLC, under which the company's HUD origination, underwriting, processing and servicing departments are housed.
Always looking to take action to improve the lives of those in the community, and with CFG's strong presence in the healthcare market, Dwyer, alongside his wife, Nancy, formed The Jack and Nancy Dwyer Workforce Development Center, Inc. to improve the lives of seniors housing residents while alleviating the negative societal effects of systemic poverty by providing job training and placement services, educational programs and financial assistance within the skilled nursing and seniors housing industries to unemployed or underemployed individuals.
A businessman, entrepreneur, philanthropist and father, Dwyer also serves as a board member of the National Aquarium. He received his Bachelor of Science in Business Administration from Widener University and is a Certified Public Accountant.